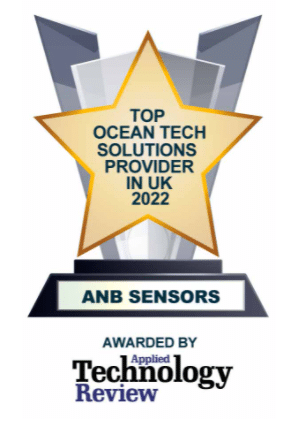 ANB Sensors are thrilled to be given an award as one of the Top 5 Ocean Tech Solutions Companies in the UK – 2022 and also featured in the February edition of Applied Technology Review magazine.
See: https://ocean-tech-europe.appliedtechnologyreview.com/vendors/top-ocean-tech-solutions-companies-in-uk.html for more details.
An in-depth article entitled "The next wave of Ocean pH Technology" written by our CEO Nathan Lawrence is on page 20 of the magazine.
Click the link below to access the complete issue online.
https://www.appliedtechnologyreview.com/magazines/February2022/Ocean_Tech_Europe/?digitalmagazine#page=20&21