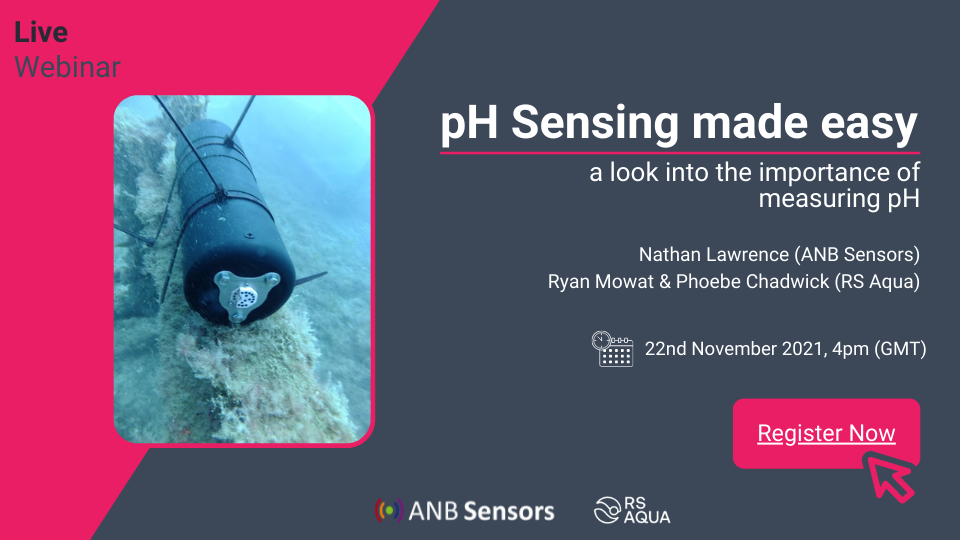 Date: Monday 22nd November 2021
Time: 4:00 PM London
Nathan Lawrence, our CEO, will be joined by Ryan Mowat & Phoebe Chadwick from RS Aqua to talk all things pH.
Alongside introducing our calibration-free technology, we will be discussing key questions like:
– Why is pH so important?
– How is pH typically measured?
– Why is measuring pH so problematic?
You will also get the opportunity to ask questions to all panelists at the end of the webinar.
Register in advance for this webinar:
https://zoom.us/webinar/register/WN_ZNs7AxXhQ-uD8yh3q57CfQ
After registering, you will receive a confirmation email containing information about joining the webinar.
Webinar Speakers
– Nathan Lawrence (CEO @ANB Sensors)
– Kay McGuinness (COO @ANB Sensors)
– Ryan Mowat (Director of Fisheries and Research @RS Aqua)
– Phoebe Chadwick (Marine Scientist – Fisheries and Environment @RS Aqua)
We very much hope you can join us!